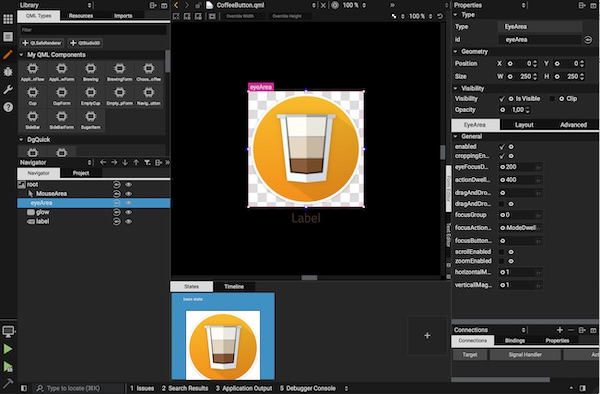 DeepGlance Quick Download
Component
Requirement
Operating System
Windows 10
macOS
Linux (Coming soon)
Software
Qt Design Studio 1.0.0
Eye Tracker Device*
Tobii 4C
EyeTech TM5 Mini (Coming soon)
* The plugin can be used also without an eye tracking device thanks to the provided eye tracker simulator, more details in the documentation.
Privacy Policy
The collected email address is processed only for legitimate interest of DeepGlance s.r.l. for direct marketing purposes, as recital 47 of the GDPR, and it is not shared with third-party companies.
The actual policy is effective since Apr 6 2018, and eventually future policy changes will be notified by email.
Contact DeepGlance via 'info@deepglance.com' for further clarification or to revise your specific policy choices.